I SEE YOUR LEGS Classic 20 Sheer Pantyhose
Product Description
I SEE YOUR LEGS Classic 20 Genderless Pantyhose

Pantyhose features
20 Denier
Double-covered LYCRA®
Sheer body from top to toe
Flat seam
Cotton gusset
Reinforced toe
Shaped leg
Ironed
Super-comfort waistband
The waistband is 4 cm wide which is strengthened further with a 4 cm finger band below it.
The waistband is knitted with stretch to have a soft comfortable fit for everyday lifestyle.
Packaging features
Laser cut
Minimalist design
Gold metallic finish
Waterproof
The golden bag by I SEE YOUR LEGS is Danish design with customer input.
The laser cut enables instant opening.
The golden bag is small and flexible so you can easily bring it along with you, anytime, anywhere.
Inside the bag the legwear is carefully folded around a brand card.
4K YARN - ITALIAN FINEST
Composition: 88% Nylon/ 12% Lycra spandex
Double-covered LYCRA®
to ensure a high-end luxurious matte look
to ensure durability and snag resistance
to ensure the softest feel in the legwear industry
The pantyhose have an even matte appearance, with a slight sheen.



Sizes: 3 - M/L, 4 - L/XL, 5 - MAXI, 6 - Super MAXI
Colors: black and beige (nude).
Product of Italy; Imported from Denmark.
Sizing Guide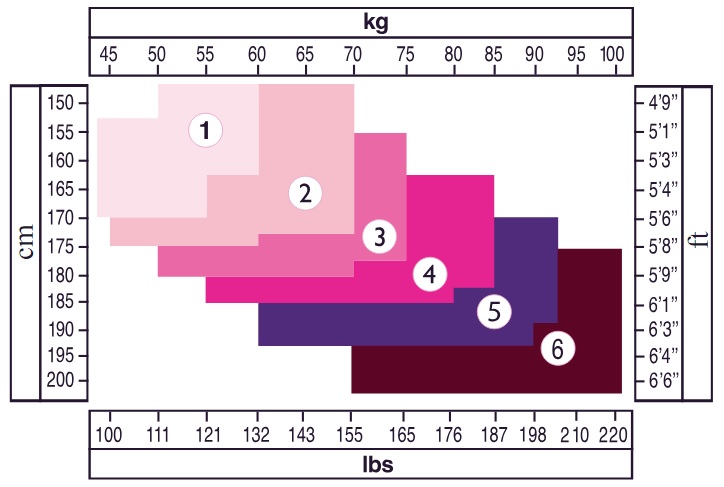 Other Details
Spandex Content:
12% Lycra
Sizes:
3 - M/L, 4 - L/XL, 5 - MAXI, 6 - Super MAXI
Colors:
Black, Beige (Nude)
Product Reviews
Write Review
Previous | Showing reviews 6-10 of 10
These are a winner

Posted by Unknown on 3 Aug 2018

Love these pantyhose. They are comfortable and wearable 24/7. Like the flat seams. Also they wear good and have long life. Love the feel. Only down side is they dont have a fly.

So comfortable

Posted by Don Alderfer on 1 Aug 2018

These new Italian made hose are the best. So soft & comfortable. Have a wide waistband and plenty of room in the crouch. Highly recommened

Nice sheer to waist style

Posted by Jeff- male hose wearer on 5 Jun 2018

I bought these in nude and black, and just bought 3 more pairs. I loved a579, now discontinued I believe. I found a better replacement with the best looking toe reinforcement I've seen in the high end Euro brands. Smooth, durable, nice glide under trousers. I really like this brand, only wish for more colors in this style.

Very good overall not much control top

Posted by Mar on 19 May 2018

It s kind of early to write a review but this pantyhose feel very good, they seem to be high quality, comfortable,soft, resistant and durable. The only thing that I would like to add is Control Top

Get a size larger

Posted by John on 2 May 2018

These are great pantyhose. VERY smooth and soft. Love the feel on my legs. I would get a size larger next time... just a little too tight in the crotch to get it all up but not bad. I think its that way being "genderless" but definitely get one size larger than you think. I like the packaging as well.
Previous | Showing reviews 6-10 of 10
Customers also viewed