I SEE YOUR LEGS Classic 20 Sheer Pantyhose
Product Description
I SEE YOUR LEGS Classic 20 Genderless Pantyhose

Pantyhose features
20 Denier
Double-covered LYCRA®
Sheer body from top to toe
Flat seam
Cotton gusset
Reinforced toe
Shaped leg
Ironed
Super-comfort waistband
The waistband is 4 cm wide which is strengthened further with a 4 cm finger band below it.
The waistband is knitted with stretch to have a soft comfortable fit for everyday lifestyle.
Packaging features
Laser cut
Minimalist design
Gold metallic finish
Waterproof
The golden bag by I SEE YOUR LEGS is Danish design with customer input.
The laser cut enables instant opening.
The golden bag is small and flexible so you can easily bring it along with you, anytime, anywhere.
Inside the bag the legwear is carefully folded around a brand card.
4K YARN - ITALIAN FINEST
Composition: 88% Nylon/ 12% Lycra spandex
Double-covered LYCRA®
to ensure a high-end luxurious matte look
to ensure durability and snag resistance
to ensure the softest feel in the legwear industry
The pantyhose have an even matte appearance, with a slight sheen.



Sizes: 3 - M/L, 4 - L/XL, 5 - MAXI, 6 - Super MAXI
Colors: black and beige (nude).
Product of Italy; Imported from Denmark.
Sizing Guide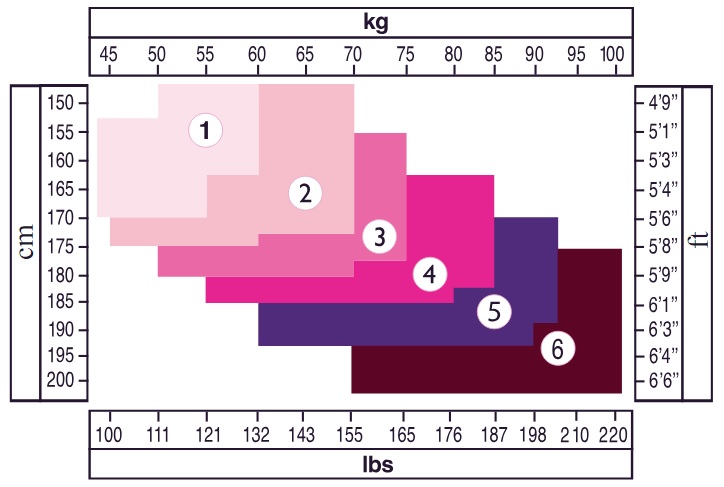 Other Details
Spandex Content:
12% Lycra
Sizes:
3 - M/L, 4 - L/XL, 5 - MAXI, 6 - Super MAXI
Colors:
Black, Beige (Nude)
Product Reviews
Write Review
Showing reviews 1-5 of 10 | Next
The Quality Goes On

Posted by Unknown on 1 Oct 2019

This is my second and larger purchase of "I See Your Legs." The quality continues and they're as wonderful to wear as I remember from previous purchases.

They're so comfortable I can sleep wearing them.

FANTASTIC!

Posted by Unknown on 14 May 2019

I decided to give this brand a try and am I glad I did. They are FANTASTIC. Incredibly soft and comfortable! The fit is great and I will definitely be purchasing more.

Love These

Posted by Jeff on 8 Dec 2018

I never heard of I See Your Legs so I decided to try. I love these! The fit is perfect, the feel is great, and the quality is solid. Classy and sexy.

great pantyhose

Posted by grant granger on 16 Oct 2018

fit very nice, feels good on legs, I will be purchasing more pairs. very comfortable.

I see your legs

Posted by Eric Bitner on 15 Oct 2018

Truly glad to see that they now make a size 5. It's a perfect fit. I'll be buying more in the future
Showing reviews 1-5 of 10 | Next
Customers also viewed