I SEE YOUR LEGS Opaque 70 Tights
Product Description
I SEE YOUR LEGS Opaque 70 Genderless Tights

Tights features
70 Denier
Opaque from top to toe
Flat seam
Cotton gusset
Reinforced toe
Shaped leg
Ironed
Super-comfort waistband
Our legwear waistband is 2.5 cm wide knitted with stretch to have a soft customized fit, for an everyday lifestyle.
The perfect blend of microfiber and spandex to ensure strong and durable support.
Packaging features
Laser cut
Minimalist design
Gold metallic finish
Waterproof
The golden bag by I SEE YOUR LEGS is Danish design, incorporating customer input.
The laser cut enables instant opening.
The golden bag is small and flexible so you can easily bring it along with you, anytime, anywhere.
Inside the bag, the legwear is carefully folded around a brand card.
EXCEPTIONAL SOFTNESS AND DURABILITY
Composition: 90% Nylon/ 10% Spandex
70 Denier microfiber and spandex blend
to ensure a high-end soft feeling
to ensure a strong support and durability
to ensure super comfortable legwear



Sizes: 3 - M/L, 4 - L/XL, 5 - Maxi, 6 - Super Maxi (black only)
Colors: black, red, indigo (blue).
Product of Italy; Imported from Denmark.

Sizing Guide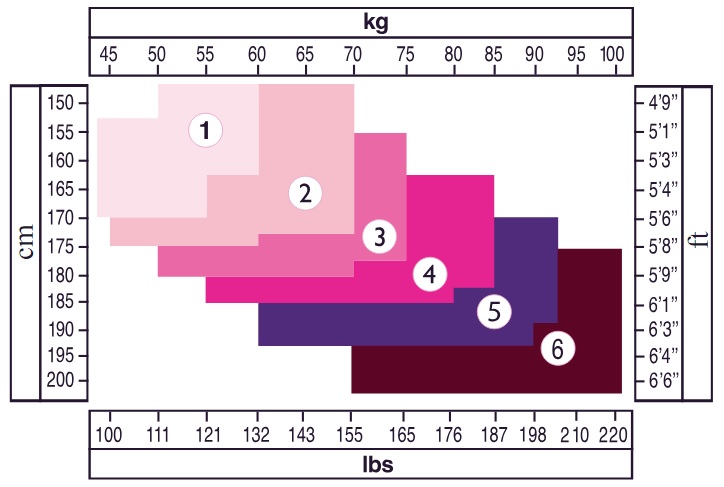 Other Details
Spandex Content:
10% Lycra
Sizes:
3 - M/L, 4 - L/XL, 5 - MAXI, 6 - Super MAXI
Colors:
Black, Red, Indigo Blue
Product Reviews
Write Review
Previous | Showing reviews 6-9 of 9
The Best

Posted by Don Alderfer on 1 Aug 2018

These new Italian made pantyhose are a winner. So soft and comfortable with a wide waistband and plenty of room in the crouch. They are worth the little extra cost.

Great for a big guy!

Posted by Nick Armstrong on 26 Jul 2018

Like another reviewer here, I'm big - 6'4" and over 250. I bought a pair of these, and two of the 20 den. They are fantastic. Plenty of room, beautifully soft, silky touch, and these 70 offer great support. Although very early days, they seem very durable. If they survive my usual heavy-duty requirements, they will be more than worth the slightly steep $18. VERY happy with these.

Great material

Posted by Dana Crawford on 10 Jul 2018

The fit is just enough for a 6"4" 230lbs guy. I really like the material as it feels quite durable. They come out of the package with a lovely scent and it stays through a couple of washes. It's a winner for me!

Great support hosiery

Posted by Daven63 on 23 Apr 2018

I have to manly wear Medical grade hose however, I like to try different hosiery at times, I decided to give these a try.
Upon receiving these "I see your legs" and opening up the package, they felt very soft to the touch and I found that they were very smooth on the legs, they also gave much needed support all day. They glided fairly well with shorts, I don't know about jeans or slacks, as I haven"t worn any jeans for about 10 years now, it's shorts for me all year. It would be good to have more colors of these hose but I'll deal with what I can get.
I recommend these to anyone who want to try something different.
Previous | Showing reviews 6-9 of 9
Find Similar Products by Category
Customers also viewed